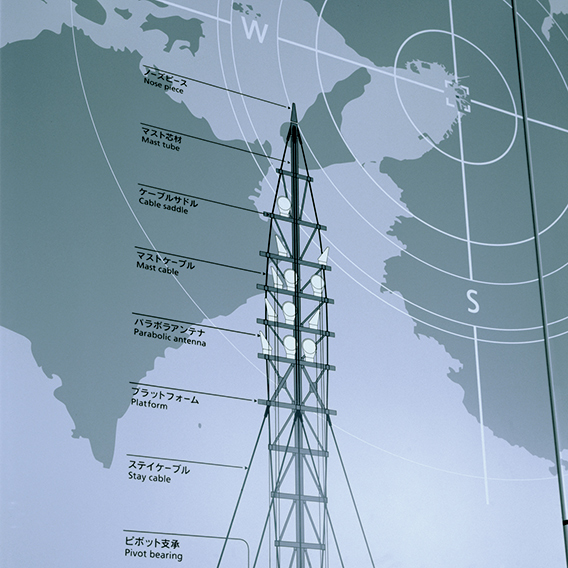 NTTドコモ大阪南港ビル
Docomo Osaka Nanko Building
携帯電話会社NTTドコモの大阪南港ビルは、西日本最大級のタワーを持つ最新鋭の通信ビルである。情報通信電波の広がりとは対照的に、完璧なセキュリティーシステムを備えたこのビルは、重厚なコア部と100mを超える長い廊下を中心とした平面計画となっている。このように閉鎖された環境での空間認知のサインとして、各エリアの機能をカラーで表現し、階層・方角・ゾーンを記号化したアドレスを用いて、視覚で訴えるデザインを目指した。
The Osaka Nanko Building of the mobile phone company NTT Docomo is a leading-edge communication building having one of the largest towers in West Japan. In contrast to the spread of the radio waves of telecommunication, this building has a perfect security system with its floor plan having a massive core part and long aisles of over 100 m. The signs for the space recognition in this kind of closed environment express the function of each area using colors, and use addresses symbolizing floors, directions and zones to be easily recognized in a visual way.
lo : 大阪府大阪市住之江区
ar : 株式会社NTTファシリティーズ
cl : 株式会社 NTTドコモ
lo : Osaka, Japan
ar : NTT Facilities, Inc.
cl : NTT Docomo, Inc.