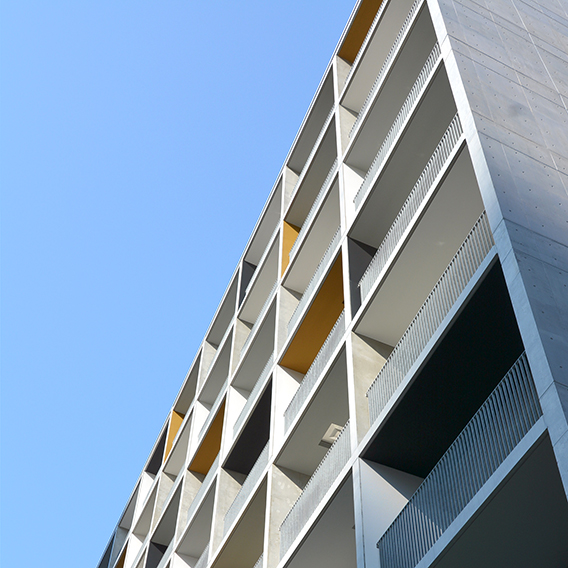 月島荘
Tsukisima-Sou
月島のかつての倉庫地帯は、都心への地の利がよいことから、多くの高層住宅が立ち並ぶ住宅地帯へと様変わりした。その一角に建設された「月島荘」は、新たな試みとして企業単位で所有していた社員寮をひとつに集めた企業寮のシェアハウスである。 644室で形成される集合体は、全体で一つの共用設備をシェアするだけでなく、クラスターと呼ばれる約50室単位の集合体でコミューンを形成するシステムとなっている。各企業から選抜された入居者は、業種や職種、国籍、年齢を超えて、個と集合両方のメリットを生かしながら、互いに高めあい生活している。
Recently this area which used to be warehouses has changed to residential area with high-rise apartment buildings due to convenient transportation means to the center area of Tokyo. Tsukishima-Sou is new type shared-house, a collective of company dormitories, since those dormitories were owned by each company. This apartment has 644 rooms and the residents share the facilities such as kitchen, lounge etc. Furthermore, 644 rooms are divided into groups including around 50 rooms. Each group is called "Cluster" and they share the small similar facilities. The residents selected from each company enjoy their life only possible here, making use of merits of both living alone and living together, regardless of job type, age and nationality.
lo : 東京都中央区
ar : 三菱地所設計
cl : 乾汽船株式会社
lo : Tokyo, Japan
ar : Mitsubishi Jisho Sekkei Inc.
cl : Inui Global Logistics Co., Ltd.